Latest quarterly data dashboard available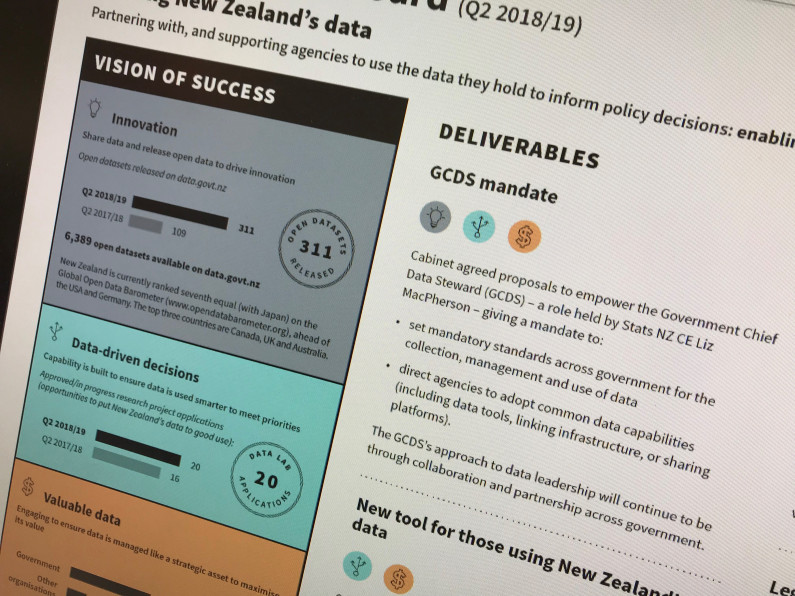 The latest quarterly data dashboard from Stats NZ – highlighting key deliverables for their data leadership role under the Government Chief Data Steward function – is now available.
Dashboard - December 2018 quarter (Q2 2018/19) - HTML
Dashboard - December 2018 quarter (Q2 2018/19) [PDF 1.28 MB]
About the dashboard
The dashboard profiles key deliverables and how they contribute to the relevant visions of success:
innovation
data-driven decisions
valuable data.
The dashboard also documents the number of data-related engagements within and outside of government for each quarter and captures the number of international connections that have occurred.
Find out more
Check out all previous dashboards on data.govt.nz.
More information about Stats NZ's data leadership role and initiatives is available on stats.govt.nz.
Contact us
Send us an email at datalead@stats.govt.nz.