NZ tides prediction data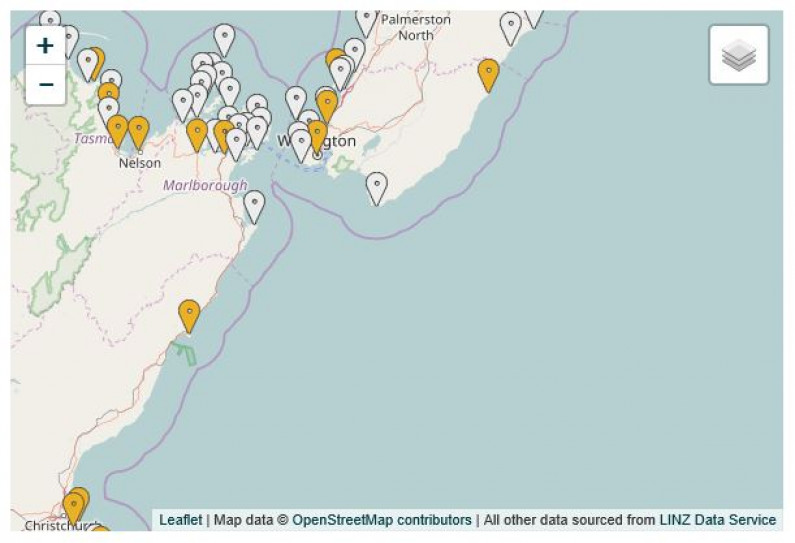 What we do
Land Information New Zealand (LINZ) is a New Zealand government department responsible for managing property rights, location information and Crown land. LINZ is also responsible for providing charts and hydrographic services: we produce specialised nautical charts to aid safe navigation in New Zealand waters and certain areas of Antarctica and the South West Pacific. LINZ publishes annual and fortnightly Notices to Mariners as well as other important nautical and tidal information.
High value data for re-use
LINZ is the authoritative source of tide prediction data in New Zealand.
Through our website, we release tide prediction data in both PDF and comma-separated value (CSV) format.
Examples of re-use
A number of third-party applications re-use the data:
MarineMate: Android app, developed by Mogeo for regional councils and government agencies. Also provides general boating information and tide predictions.
10,000–50,000 downloads; average rating 3.9 out of 5 (162 reviews).
New Zealand Tide Times: Android application, developed by Bright Purple Frog.
10,000–50,000 downloads; average rating 3.1 out of 5 (55 reviews).

Boating AU&NZ: Android application developed by Navionics.
10,000–50,000 downloads; average rating 4.2 out of 5 (990 reviews).

Tides NZ: Developed by Will Townsend for iPhone and iPad.
Average rating 4+ (360 reviews).

NZ Tides Pro: iPhone app, developed by New Zealand company Wingism.
Over 286 comments in the Apple App Store; average rating 4+ out of 5.

NZ Tides: Android app, developed by Jevon Longdell.
50,000–100,000 downloads; average rating 4.2 out of 5 (329 ratings).

TidePlan: Android app. The standard app has predictions for 16 ports while the Pro version has an additional 224 ports.
10,000–50,000 downloads; average rating 4.0 out of 5 (147 ratings)
Tide Prediction: Android app by Muchoviento. Enables offline viewing of graphical tidal charts. An event view shows the times for ebb and flood.
100,000–500,000 downloads; average rating 3.9 out of 5 (2164 ratings).

QuickTide: Offers tide predictions for 16 ports in New Zealand, from an Apple Mac. A simple interface provides tide heights and times information.
A number of businesses are using the data, including:
Oceanfun Publishing - which produces a wide range of print and digital resources that provide information about tides.
MetService - which provides tides information on its website and alongside weather information in newspapers.
Commercial and community newspapers, fishing and boating magazines, and websites for recreational activities (eg, surfing, windsurfing) – which reproduce the tides data and visualisations.
Benefits
The tides data, delivered through third-party apps, websites and publications, provides important safety information for commercial and recreational boaties – and others who want to use beaches or coastal zones, or be out on the sea.
The data allows local authorities and government to predict the impact of flooding on coastal regions, and informs emergency management plans.
This case study was updated on 11 August 2017.