Videos help de-mystify the role of stewarding data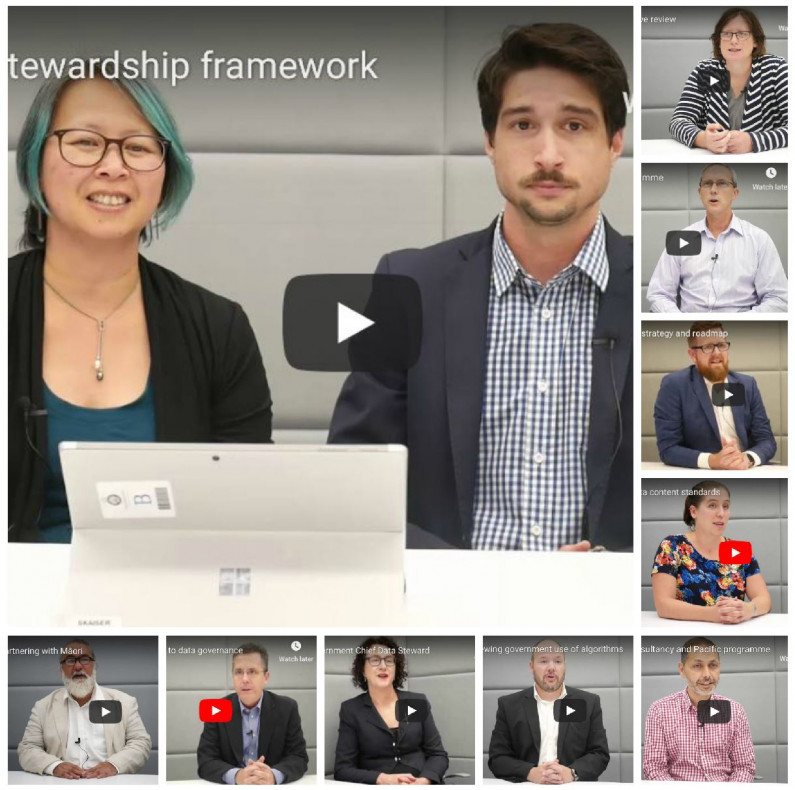 Hosted by the people leading the work, the videos explain what Stats NZ is working on, and who they're working with, as part of their role of stewarding New Zealand's data.
Video series: leading New Zealand's data
Topics and presenters
Stewarding New Zealand's data – Liz MacPherson [2:08].
Open data programme – Paul Stone [1:23].
Partnering with Māori – Paul Clarke [1:45]
Legislative review – Megan Anderson [1:46].
New approach to data governance – Kevin Sweeney [1:16].
Data content standards – Becky Collett [1:26].
Data strategy and roadmap – Charlie Russell [1:19].
Data consultancy and Pacific programme – Luis Carrasqueiro [1:19].
Data stewardship framework – Jocelyn Morrison and Scott Kaiser [1:13].
Reviewing government use of algorithms – Dale Elvy [1:28].