Open Data, Open Potential 2020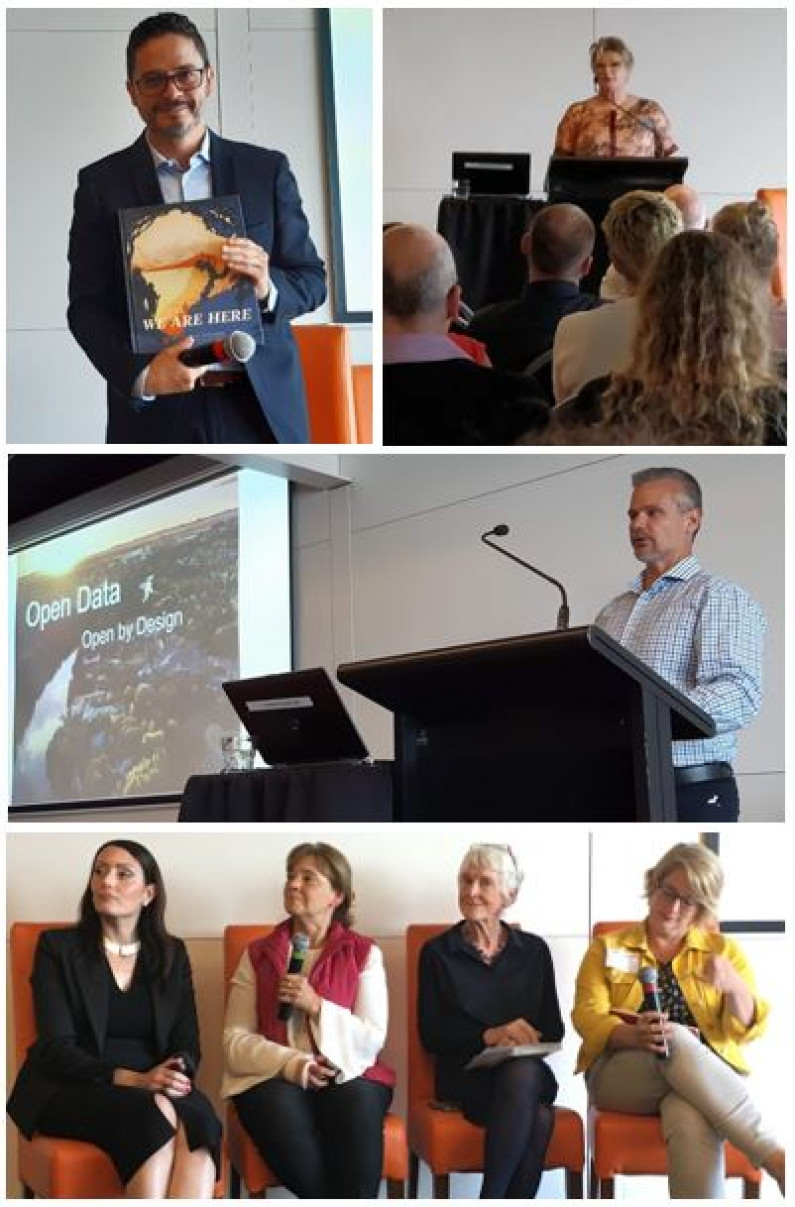 An event held on 6 March 2020.
At this gathering to celebrate Open Data Day we were informed, challenged, and inspired by speakers offering different perspectives.
Tackling corruption in Colombia – Carlos Rozo
Providing clearer pathways to accommodation – Deborah Lemon
Implementing open by design – Chris Mardon
Where to now? - panel discussion
Tackling corruption in Colombia
Carlos Rozo, former Director of Digital Government in Colombia, demonstrated the potential that open data has to overcome big issues. In Colombia the government tackled corruption head-on using open data.
By allowing themselves to be vulnerable in releasing open data on contracts, the companies register, and detailed expenditure, they were able to work with civil society to reconcile and uncover genuine corruption. The willingness to be transparent and to collaborate has won the Colombian government more trust.

Providing clearer pathways to services
Our second speaker was Deborah Lemon, founder of the charity Navigate Your Way. Deborah shared her journey of developing Navigateyourway.co.nz, a website that helps people in need find their own pathway to help and be stewards of their own destiny. The website helps users navigate the multiple directories and datasets about available social and kai services, eliminating the need to visit numerous websites or agencies.
Navigate Your Way has reused the Family Services Directory and other sources of information to match available accommodation with people's needs.
Implementing Open by Design
Chris Mardon, Chief Data Officer at Hamilton City Council, grabbed the audience's attention with his very practical explanation of how to implement a strategy of 'open by design' and bring the whole organisation on the journey with you. The 12 Waikato councils collaborated to implement a single channel for open data – the Waikato Data Portal. Each council is responsible for getting its own data to the portal. To do this for Hamilton City Council, Chris and his team designed an open data pipeline to work with data owners to understand and assess the data, and approve for release. They recognised that it's the people who collect and use and administer the data who are important to include on the journey.
The Council uses a Kanban board to both track the progress of data through the process and give an overview to encourage competition between business units and to get management support. Aligning this work to the organisation's strategy and including it in performance plans ensures the work is done and people get appropriate support to deliver. As someone asked on Slido "Having open data in performance plans is genius. Does central govt do this?"
Chris' presentation slides (PDF, 2.7MB)
Where to now?
Next on the agenda was a panel discussion on what is needed next for open data. The 4 experts on our panel were Emma Naji, Executive Director of the AI Forum; Suzanne Snively, Chair of Transparency International New Zealand; Keitha Booth, former Director of the NZ Open Government Information and Data Programme; and Evelyn Wareham, Chief Data and Insights Officer at the Ministry of Business, Innovation and Employment.
We heard that there's so much more that could and should be done and were encouraged to act.
For example, Keitha reminded us that government hasn't yet made all its information accessible from a single source. Open data still "needs to become the new business as usual" says Keitha who believes open government should be led from the centre of government.
Evelyn took the opportunity to celebrate the good progress MBIE is making on releasing data, and she highlighted that OGP commitments are powerful and do drive change, so encouraged us to get involved in the development of the next OGP National Action Plan.
Emma explained how there is so much positive potential yet to come from AI but it takes time to evolve. The best thing we can do is get data ready to be used so that when the time comes, opportunities can be realised quickly and efficiently.

Suzanne warned us of the benign neglect of the resource that data is and encouraged us to think about the opportunity to become a "World Bank of Knowledge", where the combination of data and openness is key.
The expert panel shared many more insights and suggestions for action – watch the video to hear what those were.
Then with the challenge to meet at least three new people we lingered long over afternoon tea to continue the questions and conversations.
Our thanks to all involved for making this a successful event.