Making government procurement data more accessible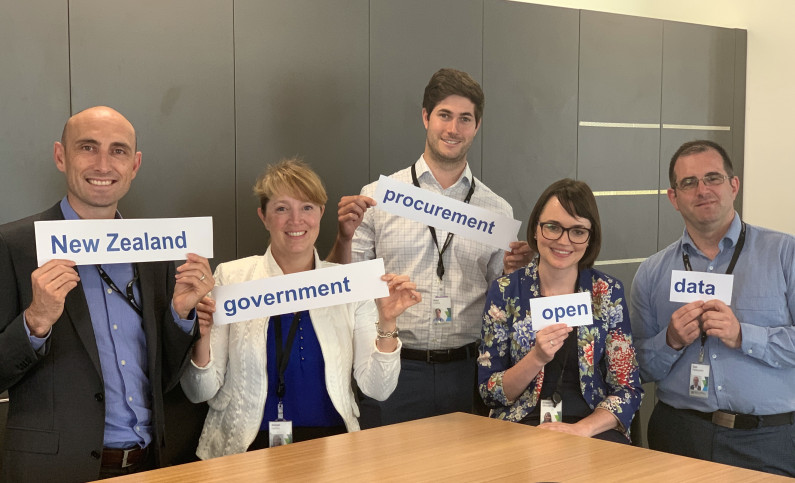 New open data files make it easier to analyse contract award notices published on the Government Electronic Tenders Service (GETS).
A guest post from Alison Goffin, Ministry for Business, Innovation and Employment (MBIE).
New Zealand Government Procurement is releasing contract award notices in a more usable format so people can access and analyse information about the contracts government agencies have awarded, to whom, and their value. Making procurement data more accessible is one of New Zealand's commitments under the Open Government Partnership and the National Action Plan 2018-2020.
National Action Plan 2018-2020
In New Zealand, the Government Electronic Tenders Service (GETS) website is a free service providing information about New Zealand government contract opportunities. It promotes open, transparent, and fair competition and is accessible to all interested suppliers, both domestic and international.
Government Electronic Tenders Service (GETS)
Government agencies publish contract award notices on GETS to increase transparency and provide information on government contracts. The information is available on GETS in the form of individual notices published for each procurement activity.
Releasing the award notices as open data enables interested suppliers and industry groups to analyse the information to better understand government contracting activity. This is an important step towards building greater understanding and trust in government procurement.
Last year, we worked with government agencies to pilot the release of the first New Zealand procurement open data files for the period 1 July to 30 September 2019.
The data is updated quarterly and in January 2020 we uploaded the next data set. We also included a schema to help users navigate and understand the data. These files and the schema are available on the data.govt.nz and the MBIE websites.
NZ government procurement open data on data.govt.nz
NZ government procurement data on the MBIE website
As part of the project, we have established a forum for key stakeholders to offer suggestions. This has been a great way to gather ideas on topics such as the best type of format for the open data and how we can improve it in the future.
We know we have more work ahead of us but we've made a good start with quarterly releases of open data on contract award notices. The work we are doing is a significant shift towards making New Zealand procurement data even more accessible, open, and transparent.
If you have any questions about the project please contact us.
Contact details - New Zealand Government Procurement
Photo: the New Zealand Government Procurement Open Data Team. From left to right: Dave Price, Alison Goffin, Alex Collie, Eileen Moughan, and Dan Palazzetti.