Data Summit '18
27 Sep 2018 08:00 to 17:00 at Te Papa, Wellington.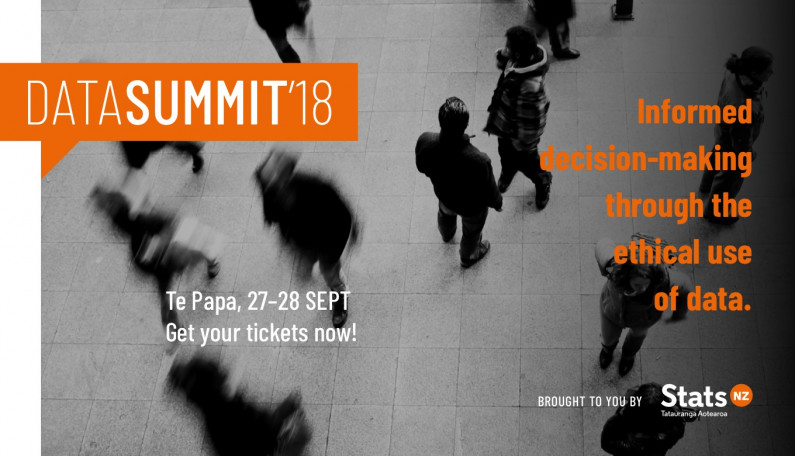 Stats NZ will host a 2-day summit on informed decision-making through the ethical use of data.
We'll discuss balancing the tensions between data innovation and protecting privacy – ensuring New Zealanders have trust and confidence in the way their data is used. We'll learn about data sovereignty from an international and New Zealand perspective. And we'll take an in-depth look at privacy, ethics and algorithms.
Check out the programme, speakers and find out how to register.